Construction, Architecture & Facilities Management
3D Construction Documentation
Virtualize It provides everything you need for milestone documentation. With 2D photography and 3D data, Virtualize It Spaces are the best way to keep track of milestones and immediately assess project status. Everything captured from job sites is automatically switched to into a complete, immersive 3D model of a real-world job site. This 3-D model can be used to annotate, share, export the point cloud to Autodesk ReCap® or Revit®, or import to CAD.
Benefits:
Faster than 3D laser scanning and more complete than handheld 3D scanners – 1 minute per scan
Accurate within 1% — ideal for as-builts and construction documentation
More efficient – no need for return site visits with a complete, accurate 3D digital model
Expedite data to key stakeholders with accurate digital 3D models and data
Step 1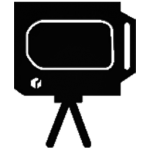 We scan your property with the Virtualize It Pro Camera.
Step 2

We upload your data and provide you with a link for your complete, immersive 3D property.
Step 3

Easily share with key stakeholders, tag your space with annotations to create to-do lists,  print schematic floor plans with accurate measurements, or import/export into software you already own.
All
Virtualize It
virtual tours are 3D, 4k resolution and can be exported as 2D photos.