Vacation and Hospitality
Provide guests and event planners with an immersive 3D walk-through of your properties, amenities, and event spaces and bring your space to life online.
Faster bookings and happier guests.
It is no secret that guests spend considerable time researching online before making booking decisions. Virtualize It 3D walk-through tours give groups, families, solo travelers and businesses the most realistic and engaging experience of your vacation rental, allowing them to book quickly and with confidence.
Streamline event planning and decision-making.
Empower event planners to select your venue with the right tools: property highlight reel, 3D immersive tour, high quality photography, schematic floor plans, property details and more!
Virtualize It 3D tours generate 95% more calls and 65% more emails versus properties shown with just photos.1
Step 1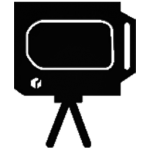 We scan your property with the Virtualize It Pro Camera.
Step 2

We upload your data and provide you with a link for your complete, immersive 3D property.
Step 3

Easily share on social media, embed in your website or enhance your property with annotations, schematic floor plans and virtual reality.
All
Virtualize It
virtual tours are 3D, 4k resolution and can be exported as 2D photos.