Rental Properties
Bring your rental community to life online.
Virtualize It's powerful end-to-end immersive media system empowers property managers to easily capture the attention of any prospective resident where they start their search – online.
Key benefits:
Make amenities stand out – use interactive pop-ups to call out special features, extras such as washers/dryers, stainless steel appliances, upgrades to kitchens and bathrooms, etc.
Use data in multiple ways – send a link, embed it in your website, export 2D photos, use in social media and more
Tours can be used for multiple rental cycles – even when units are occupied, or your rental office is closed.
Properties receive 49% more qualified leads1
Virtualize It customers report up to 3x-6x more time engaging with property listings2
Step 1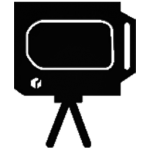 We scan your property with theVirtualize It Pro Camera.
Step 2

We upload your data and provide you with a link for your complete, immersive 3D property.
Step 3

Easily share on social media, embed in your website or enhance your property with annotations, schematic floor plans and virtual reality.
All
Virtualize It
virtual tours are 3D, 4k resolution and can be exported as 2D photos.
SOURCES:  1,2Apartments.com